Capabilities >Injection Moulding & Secondary Process
Our service has been streamlined with buyers and design engineers in mind with the flow of the specification and buying process meeting your exact requirements down to the last unit, achieving your outcome whatever your order level. As our customer, your plastic injection mouldings will be manufactured using the most cost-effective production methods. Using a variety of machines, we are able to produce batches with manufacturing capacity from 18 to 1,050 tons.
By working with us, you will benefit from this through-access to our highly trained technical specialists who are here to offer solutions to your plastic moulding challenges. Once your product has been manufactured, we are able to spray/print/hot roll/assemble your item, and complete the production cycle through to final packaging, ready for distribution to anywhere in the world if required.
Malaysia
Single injection machine 18T - 1050T Total 106 units
Double injection machine 120T - 250T Total 9 units
Batam (Indonesia)
Single injection machine 18T - 550T Total 216 units
Slovakia (Eastern Europe)
Single injection machine 25T - 650T Total 41 units
Double injection machine 220T Total 1 units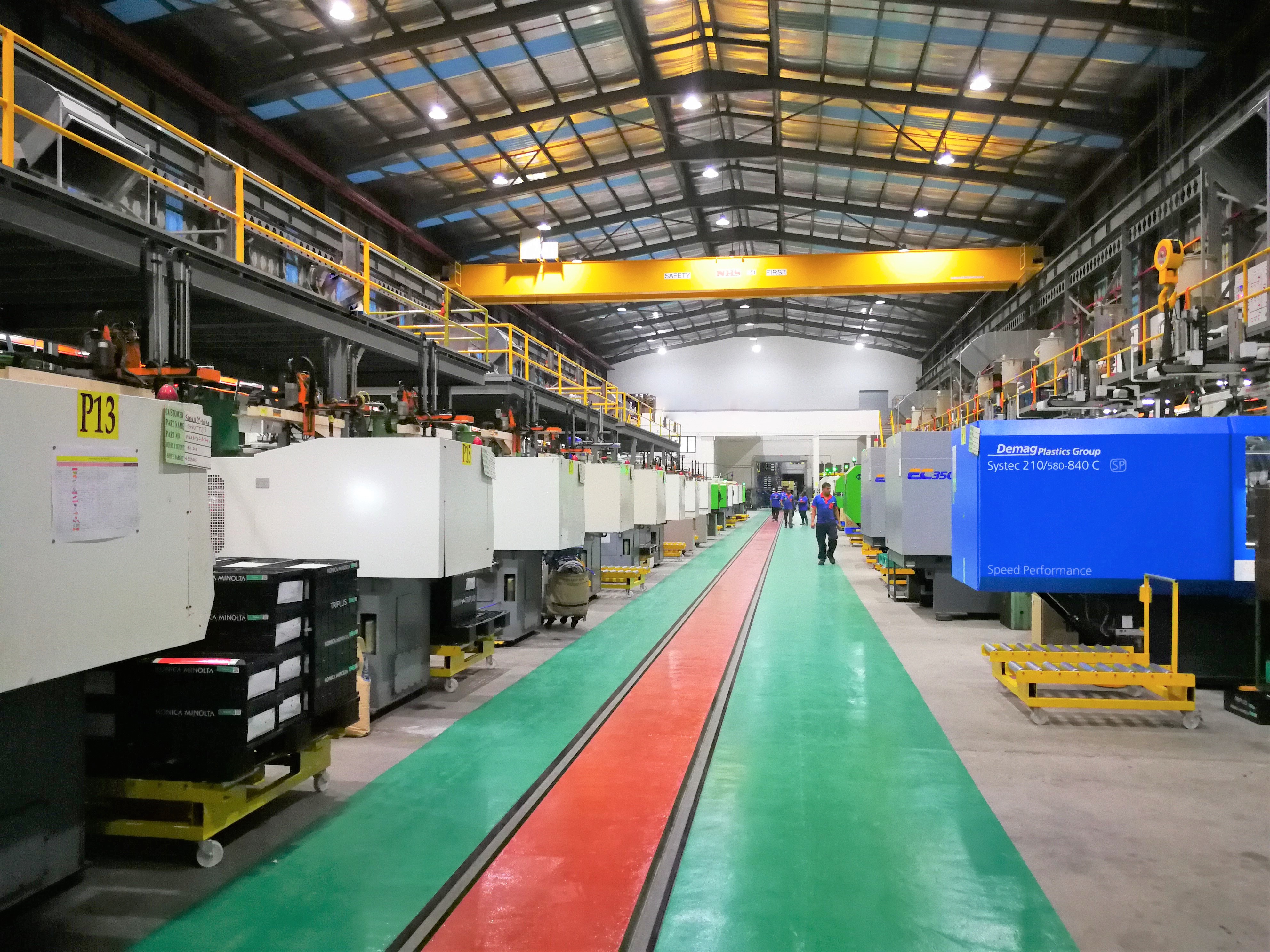 Plastic Injection
---
Injection molding
Double injection molding
Insert molding
Rapid heat & cool molding
(a) Cosmetic Surface Finishing
---
Spray painting
Silkscreen printing
Tampo printing
Hot Stamping/roll
Ultrasonic welding
Laser engraving
Laser cutting
Sandblasting
ABS
ABS/PC
Acetal Copolymer
Acetal Homopolymer
HDPE
LDPE
Nylon 6
Nylon 66
PBT
PEI
Polycarbonate
Polypropylene
LCP
PPS
PS